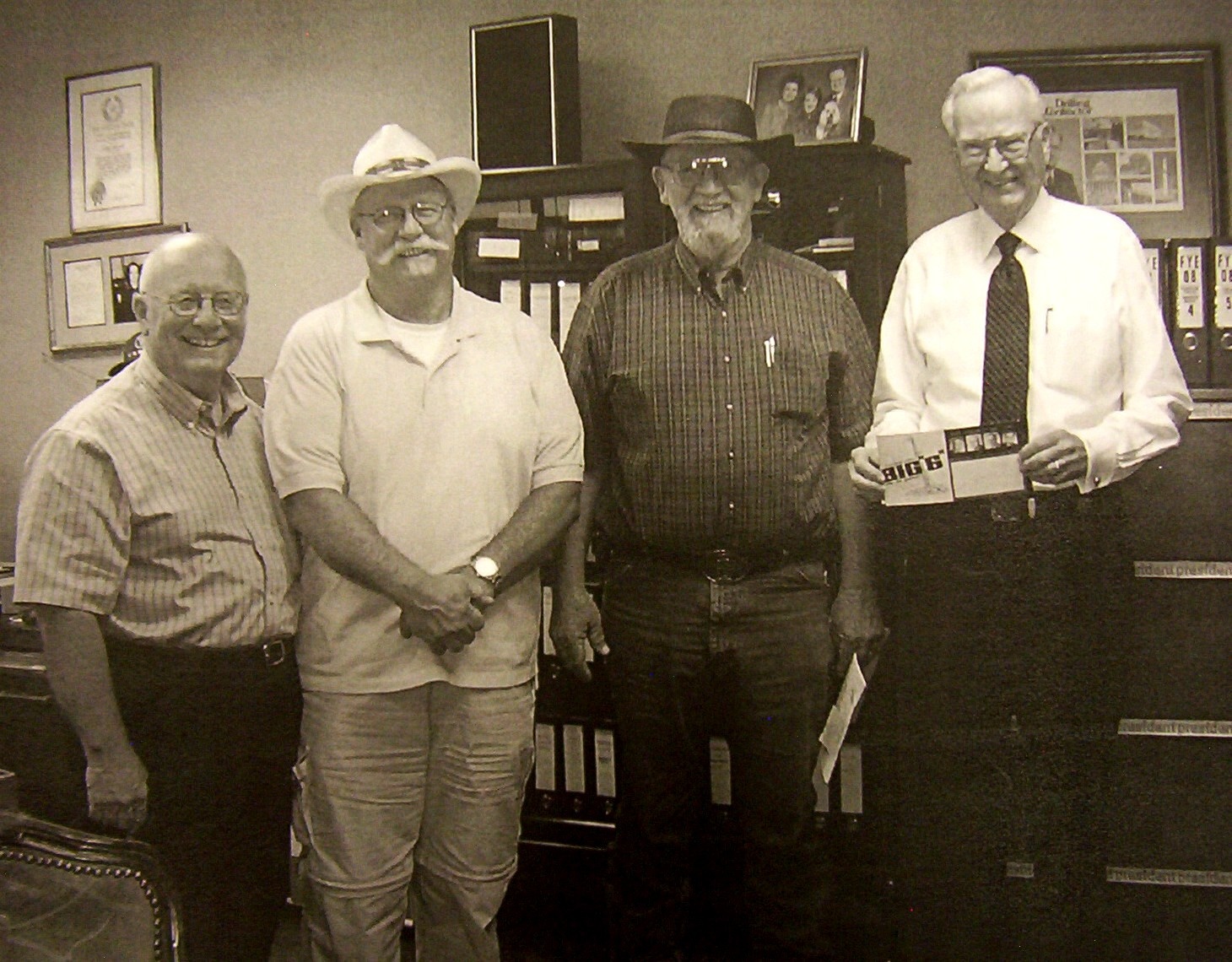 In 1945, the original owners of the firm were H. Buddy Andres, President, J. Brown Cutbirth, and Walter A. Stockard. The drilling trio named their company after George S. "Big 6" Sullivan, a drilling superintendent for Goldrus Drilling Company who was originally in the deal, but who chose after only a few weeks to leave. After four years as president of the company, Buddy Andres realized that he was more interested in being a drilling and production manager than being the company president so he became Vice President and concentrated on operations.
In December 1948, Weldon Smith, who was an Assistant Sales Manager for Hunt Tool Company in Houston, was offered the position of President by W. A. Stockard. Smith accepted the position and moved into his offices in the Oil and Gas Building downtown Houston. He remained in this position through February, 1979. He continue to serve as Chairman until his death in 2004.
Chester B. Benge, Jr. was first joined by Big "6" in 1955 as a combination secretary/bookkeeper and management trainee. He became Vice President in February, 1970 and President, February, 1979. He served as Chairman of Big "6" from January 2018 until his death.
Mike Stone started work for Big "6" as a Roughneck in 1976. He worked for Big "6" and several other contractors for the next five years as a Roughneck, Driller, and Toolpusher before rejoining Big "6" in 1981 as Assistant to the President. He was appointed Vice President in 1989. He was named President of Big "6" Drilling in 2018.
Jack Burnett has been working in the petroleum industry over the last 38 years. He began his career with Big "6" in 1981 as a driller. In 1982, Mr. Burnett became a Toolpusher and in 1983 was named Drilling Superintendent. He accepted the position of Vice President in 2018.
Big "6" enjoys the dedication and loyalty of a group of employees, some of who have been with the company in various positions for over 15 years.